National Response Congressional Briefing Series - Mental Health is Not a Crime: How 988 and Crisis Services Will Transform Care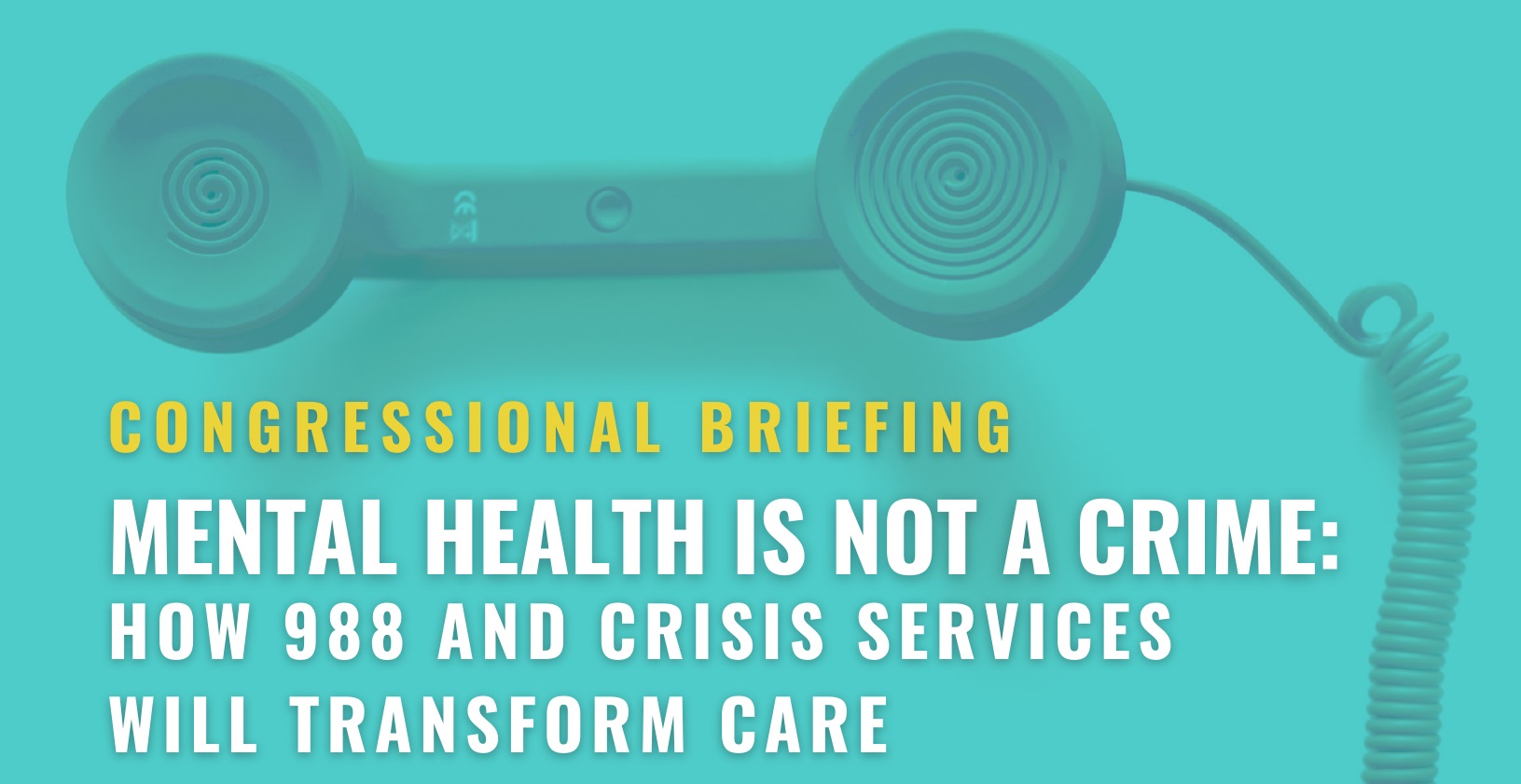 Access the event recording here. 
This is the second in a series of briefings from the National Action Alliance for Suicide Prevention's Mental Health & Suicide Prevention National Response to COVID-19 (National Response), called "Action Needed: Tackling the Nation's Mental Health Crisis." This conversation explores how a new three-digital mental health crisis number, 988, and fully-funded crisis services can transform care, and features Tonja Myle of Set Free Indeed, Chief Murphy Paul of the Baton Rogue PD, Dr. Matthew Goldman of Comprehensive Crisis Services, Dr. Richard McKeon of SAMHSA, and Ron Bruno of CIT International. For more information about the National Response, visit https://nationalmentalhealthresponse.org/.