Hope for Life Day Toolkit: Engaging Native Youth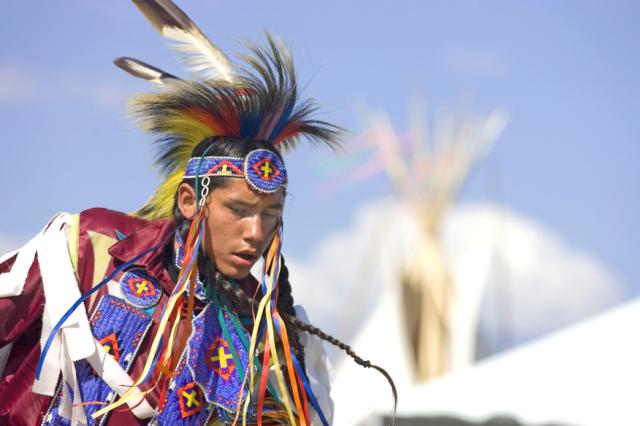 Engaging American Indian and Alaska Native (AI/AN) youth is a critical component to creating successful efforts for AI/AN Hope for Life Day. Listed below are a few ideas about how to ask if youth are interested in getting involved in Hope for Life Day initiatives, as well as ways to highlight the potential benefits of being involved.
Invite youth to a planning meeting to discuss health and wellness priorities from their perspective and hear their ideas for prevention efforts, especially as it relates to suicide prevention and health promotion.
Ask youth about safe language to use when discussing suicide prevention and awareness and use feedback to create impactful messages for the community.
Learn about the type of information needed to raise awareness among Native youth. How can the information be shared in a way that is relatable to youth?
Think about incentives (prizes) for youth participating in the planning meeting.
Create leadership positions for youth to serve as "Community Outreach Leaders" to support communication efforts to amplify the messages and engage other Native youth across communities. Potential ideas for communication platforms could include:
Flyers
Local radio stations
Social media - Facebook, Twitter, Instagram
Tribal or school newsletters
School announcements/assemblies
YouTube video announcement
Postcards
Promote the Community Outreach Leader positions by highlighting potential benefits of participation:
The role and recognition looks great on a resume, scholarship application, etc.
Youth could be eligible to apply for other leadership development opportunities, like the Center for Native American Youth's Champions for Change program; creating a Youth Council affiliated with the United National Indian Tribal Youth (UNITY) organization; Generation Indigenous Youth Ambassador initiative; and many more leadership networks! 
Opportunity for youth to serve their community in a new and important way
After the initial planning meeting and identifying Community Outreach Leaders, the next step would be to work with youth to help identify additional partners. This can involve a second brainstorming session with youth to think through who or what entities need or should be involved to create a successful Hope for Life Day. Youth perspectives on allies and partners will provide additional support to ensure suicide prevention and awareness is being raised in Native youth networks. Initial ideas for partners could include: 

Tribal Councils or leaders
School administrators can help promote the Awareness Day
Tribal youth departments or programs
Boys and Girls Clubs or Big Brothers Big Sisters programs
Local newspapers or radio stations could help spread the word about the Awareness Day
Other youth programs or organizations in their area

Engaging Native youth and soliciting input and feedback is a great way to ensure adults are listening to Native youth, while also identifying young health advocates for leadership opportunities leading up to AI/AN Suicide Prevention Hope for Life Day. Toolkit users are invited to contact the Center for Native American Youth at cnayinfo@aspeninstitute.org or (202) 736-2905 to further discuss strategies and ideas for youth engagement.