Craig S. Kramer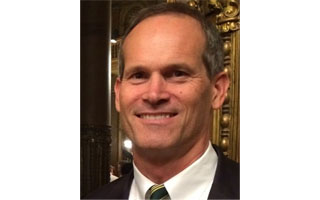 Craig Kramer is retired from his role as Mental Health Ambassador for Johnson & Johnson.
In that capacity, Kramer led a Johnson & Johnson team that helped transform mental health care globally by raising awareness, reducing stigma, promoting research, improving access, and ensuring better patient outcomes. Key initiatives included a global leaders' coalition to champion proven, scalable reforms, including "next-in-class" workplace mental health practices, and establishing the first employee resource group (ERG) in the world for employees who live with mental illness, either as a patient or caregiver and ally.
 
Before that role, Kramer held various positions in global corporate and government affairs at Johnson & Johnson and worked as a lawyer in the U.S. Congress, a Washington, D.C., law firm, and an international human rights organization.
 
He is a graduate of Princeton University, the University of Michigan School of Law, and Harvard Business School. In addition to his role as private sector co-chair of the National Action Alliance for Suicide Prevention, Kramer also serves on the boards or steering committees of the DMAX Foundation, the Mental Health Center of Denver (WellPower), Project HEAL, Trinity Counseling Services, and the United Nations Health Innovation Exchange Investor Coalition.